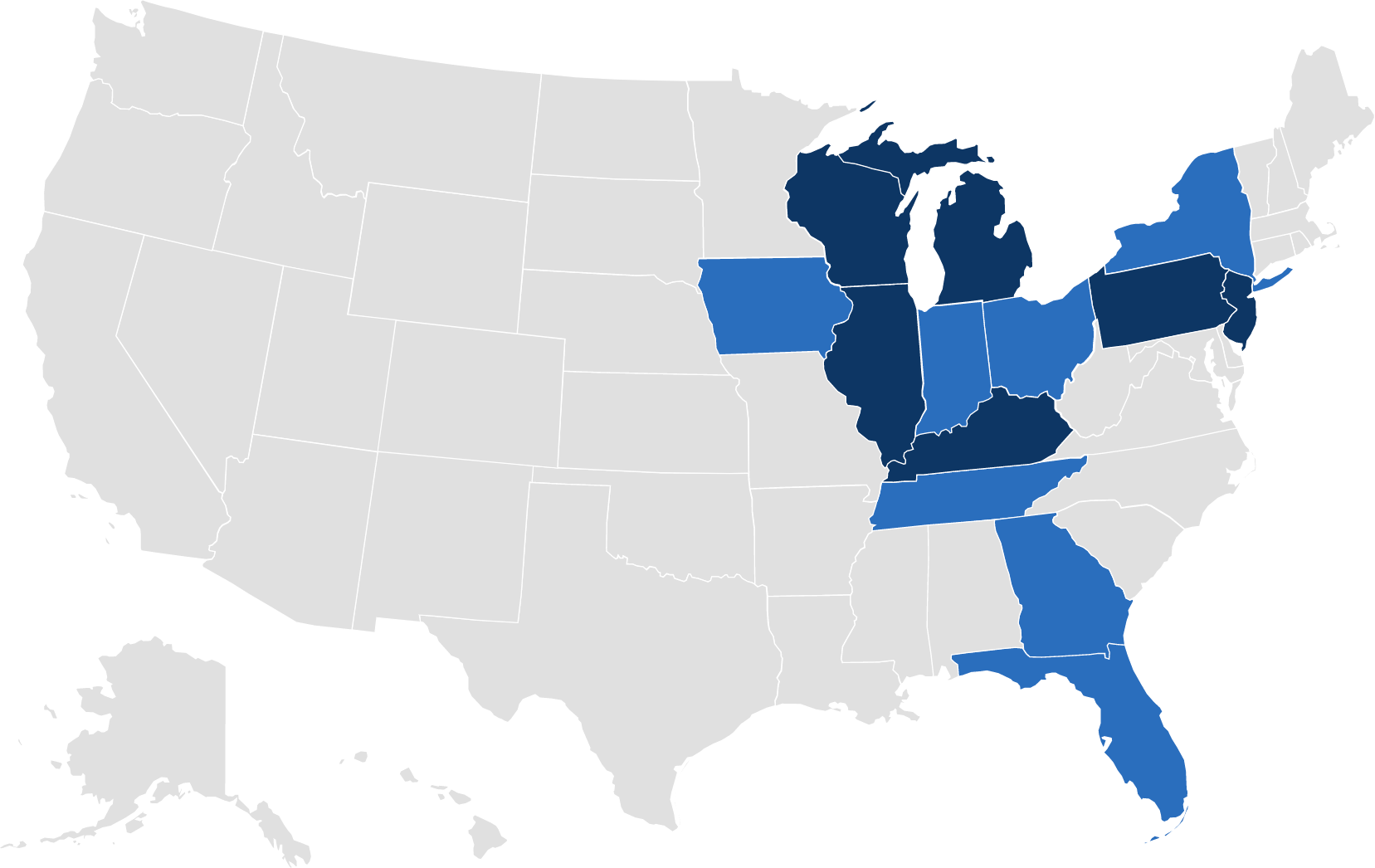 Legend:
States in which we are licensed - Light blue
States Where We Are Licensed:
Florida
Georgia
Illinois
Indiana
Iowa
Kentucky
Maryland
Missouri
New Jersey
New York
Ohio
Pennsylvania
Tennessee
Texas
Wisconsin
Because of our expertise and the level of trust we have earned, many of our clients request that we handle legal matters for them in jurisdictions where we do not hold full-time licenses. On those occasions when circumstances permit, we obtain courtesy admissions (pro hac vice) so that we may represent our clients in those jurisdictions as well. For example, we have represented clients in Michigan, Arkansas, Colorado, Hawaii, and even Alaska!
We have a network of trusted attorneys across the country with whom we co-counsel. By using this network, we are able to maintain primary control of your case and perform the vital role entrusted to us by you and, at the same time, avoid getting "home-towned." This also allows us to save travel costs involved with routine matters. If you are interested in us handling a matter in a location where we do not presently hold a license, please contact us to discuss whether obtaining a pro hac vice admission or working with a local attorney in that location may be appropriate.